Hey Creabea's,
Ik kijk best veel films, en ik ga ongeveer eens per maand naar de bioscoop als er een leuke film draait. In deze rubriek deel ik filmtips, variërend van de wat oudere tot de nieuwere films. It's movie time!
1. A Star Is Born
A Star is Born vertelt het verhaal van Jackson Maine, een in verval geraakte country-ster. Hij ontdekt het onbekende talent Ally. De twee krijgen een liefdesverhouding en Jack probeert Ally in de schijnwerpers te krijgen. Wanneer dit lukt, krijgt Jack zelf moeite met het feit dat hij steeds meer in de schaduw komt te staan.
2. First Man
Deze film vertelt het boeiende verhaal van de NASA-missie die als doel had mannen naar de maan te sturen, met de nadruk op astronaut Neil Armstrong en de periode van 1961 tot en met 1969. Deze indringende persoonlijke vertelling is gebaseerd op het boek van James R. Hansen, en laat zien wat Armstrong en heel Amerika er wel niet voor over hadden om één van de gevaarlijkste expedities in de geschiedenis een succes te laten worden.
3. Fantastic Beasts: The Crimes Of Grindelwald
Aan het einde van de eerste film, werd de krachtige Duistere Magiër Gellert Grindelwald met de hulp van Newt Scamander gevangen genomen door MACUSA (Magisch Congres van de Verenigde Staten van Amerika). Maar, hij maakt zijn dreigementen waar en Grindelwald ontsnapt uit zijn gevangenschap. Hij heeft zijn zinnen gezet op het verzamelen van zoveel mogelijk volgelingen die niets afweten van zijn ware bedoelingen: tovenaars van zuiver bloed grootbrengen om te kunnen heersen over alle niet-magische wezens. In een poging om Grindelwald's plannen te dwarsbomen roept Albus Perkamentus zijn voormalige student Newt Scamander op, die ermee instemt om te helpen maar zich niet bewust is van de gevaren die voor hem liggen. Lijnen worden getrokken en liefde en loyaliteit worden op de proef gesteld, zelfs tussen de meest trouwe vrienden en families. De verdeeldheid in de magische wereld wordt steeds groter.
4. Halloween
Jamie Lee Curtis keert terug in de iconische rol van Laurie Strode, die voor de allerlaatste keer de confrontatie aangaat met Michael Myers. Veertig jaar geleden ontsnapte ze aan zijn slachtpartij tijdens Halloween en sindsdien heeft ze nachtmerries over deze gemaskerde seriemoordenaar.
5. Mile 22
James Silva is een special agent binnen een elite-eenheid die wereldwijd onzichtbaar opereert. Wanneer Silva de opdracht krijgt om samen met zijn team een informant naar de luchthaven, 22 mijl verderop, te smokkelen beseft hij dat de ontsnappingsroute dwars door het centrum van de corrupte politiestaat loopt. Het vliegtuig heeft slechts 1 minuut om de informant op te pikken. Staan ze er niet, dan is het hele team overgeleverd aan de vijand.
6. The Girl In The Spider's Web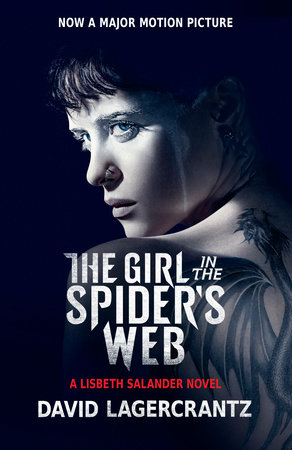 De jonge computerhacker Lisbeth Salander en journalist Mikael Blomkvist raken verstrikt in een web van spionnen, cybercriminelen en corrupte ambtenaren.
7. Night School
In Night School krijgt een groep volwassenen hun laatste kans om een middelbare schooldiploma te behalen door lessen te volgen aan een avondschool.
Nestel jezelf op de bank of ga naar de bioscoop, en geniet van deze leuke films! 😀
Liefs, Demi ❤
Volg mij ook op Facebook, Twitter en Instagram (via de linkjes of kijk in de zijbalk)