De foto's die door mij zijn gemaakt in London zijn voorzien van een copyright logo en worden geacht niet gekopieerd te worden voor eigen gebruik.
Vrijdag, 20 juli 2018
Mijn vader en ik verlieten het hotel en gingen naar de supermarkt tegenover het hotel. Daar kochten we lunch voor de middag en flesjes water, gezien het al erg warm was in Engeland. We vertrokken met buslijn 16 naar Victoria en stapten daar uit op hetzelfde station als waar we die ochtend nog waren. We liepen richting Buckingham Palace, maar kwamen als eerste de welbekende rode telefooncel tegen.
We maakten hier een aantal foto's en vervolgden onze weg langs de Buckingham Palace Road SW1 in de City of Westminster. We liepen voorbij de Queen's Gallery en zagen een mooie rode dubbeldekker onze kant opkomen. Die moest natuurlijk even op de foto worden gezet.
Even later in de verte zagen we het standbeeld van Queen Victoria. Achter haar, een aantal poorten met gouden en zwarte beelden en gouden knoppen op de poort. En achter die poorten, Buckingham Palace.
Via de Birdcage Walk, dat naast St. James's Park ligt, vervolgden we onze weg richting de kerk die ik altijd al wilde zien in London: De Westminster Abbey. Allereerst kwamen we een klein gedeelte tegen van Houses of Parliament (Palace of Westminster), met daarnaast de Big Ben (Elizabeth Tower). Deze stond sinds 2017 helaas in de steigers. Maar aan onze rechterkant was het eerste gedeelte van de kerk te zien, al zagen we allereerst de St. Margaret's Church, The Supreme Court en Westminster Hall. Ook zagen we tegenover de Westminster Abbey de Central Hall van Westminster.
En daar was ze dan eindelijk, de kerk die ik altijd al graag van dichtbij had willen zien. Met 69 meter hoogte, stond ik vol liefde naar deze prachtige kerk te kijken. Een oase van rust viel over mij heen. De architectuur van deze kerk is zo prachtig, ik heb er letterlijk een halfuur naar staan kijken. En wat heb ik veel foto's gemaakt van deze kerk. Echt een pracht plaatje.
Na de Westminster Abbey gezien te hebben, liepen we terug richting de Parliament Square Garden. Daar zagen we allerlei standbeelden staan van premiers uit verschillende landen. Nadat we daar ook foto's van hadden gemaakt, liepen we terug via de Birdcage Walk, waar we nog langs de The Guards Museum liepen. We wilden dit museum in, maar helaas moest je daarvoor betalen. We keken alleen een beetje rond naar de omliggende beelden en foto's, en gingen de Guards Chapel binnen.
Deze chapel heeft een eigen geschiedenis. Op zondag 18 juni 1944 werd de chapel opnieuw geraakt, dit keer door een V1 tijdens de ochtenddienst. De explosie van de V1 stortte het betonnen dak in op de congregatie, met 121 doden en 141 gewonden (militairen en burgers). Hun namen staan dan ook op de buitenmuren van deze chapel gegraveerd. Je mocht een kaarsje branden als eerbetoon, en mijn vader en ik besloten dat te doen.
Hierna gingen we terug richting Crickelwood. We hadden geen zin om moeite te doen voor het avondeten, en dus aten we bij de Mac Donalds. Daarna gingen we naar onze hotelkamer, kochten nog wat water bij de supermarkt en beëindigen deze eerste, fantastische dag in London.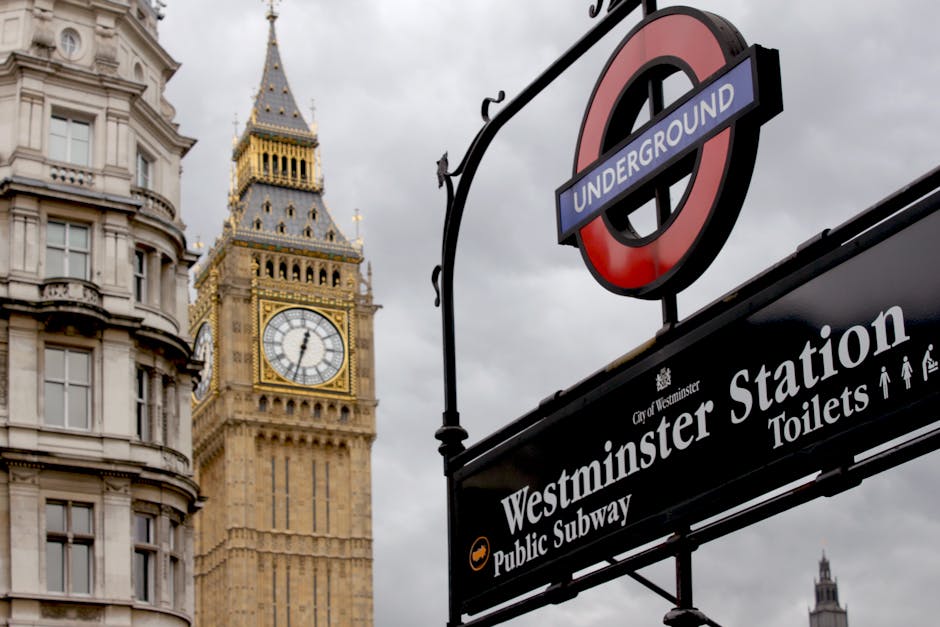 Volgende week lees je alles over onze tweede dag in London!
Liefs, Demi ❤
Volg mij ook op Facebook, Twitter en Instagram (via de linkjes of kijk in de zijbalk)