Hey Creabea's,
Vroeger, toen Cartoon Network nog leuke cartoons uitzond, keek ik graag naar cartoons. Ik houd van humor en actie, en dit zijn daarom de cartoons waar ik toen graag naar keek.
1. Tom and Jerry
De plots van de korte filmpjes draaien meestal rond Toms frustrerende pogingen om Jerry te vangen en het wilde geweld dat hiermee gepaard gaat. Zowel Tom als Jerry zijn even gemeen tegenover elkaar, maar nochtans zijn er evenveel momenten in de filmpjes aan te duiden waar ze toch redelijk met elkaar kunnen opschieten.
2. Looney Tunes
Een grote groep figuren die onderling allerlei avonturen met elkaar beleven. Zo jaagt de kat Sylvester steeds op de kanarie Tweety, probeert de Coyote de Roadrunner te vangen, wil Elmer Bugs Bunny maar al te graag vangen en kan je ook Daffy Duck niet vergeten te benoemen. Maar dat zijn lang niet alle figuren die deze leuke show draaiende hielden.
3. Teenage Mutant Ninja Turtles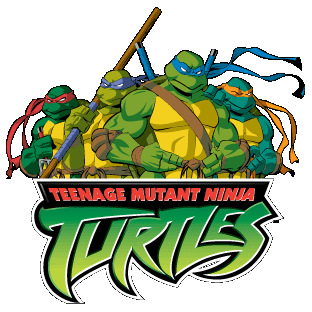 Op een dag vond Yoshi vier schildpadden die per ongeluk in het riool waren beland. Dit waren Leonardo, Donatello, Raphael en Michaelangelo. Toen Yoshi een keer terugkeerde van zijn verkenning door New York vond hij de schildpadden bedekt met een vreemd groen slijm. Dit veranderde hen in een kruising tussen wat ze oorspronkelijk waren, en een levensvorm waarmee ze recentelijk in contact waren gekomen. De turtles waren in contact gekomen met Yoshi en veranderden zo in mensachtige schildpadden. Yoshi was recentelijk in contact gekomen met een rat en veranderde in een mensachtige rat. Hierna nam hij het pseudoniem Splinter aan.
4. Dexter's Laboratory
Een animatieserie die gaat over een jongen genaamd Dexter. Ondanks zijn jonge leeftijd is Dexter een genie met een geheim laboratorium op zijn kamer, achter zijn boekenkast. Zijn ouders mogen niets van zijn geheime laboratorium weten, maar zijn zusje Dee Dee weet het wel en probeert van Dexters lab steeds weer een puinhoop te maken.
5. Courage The Cowardly Dog
Het hondje Courage woont samen met zijn bazinnetje Muriël en haar man Eustace in een afgelegen huis in 'Nergens'. In elke aflevering gebeuren er mysterieuze dingen. Kenmerkend aan de personages is dat Muriël veel te naïef is en Eustace alleen maar geïnteresseerd is in zijn dagelijkse krant, de televisie en geld. Zijn drang naar geld steekt hem vaak de ogen uit en daardoor geraken ze vaak in de problemen.
Welke van deze cartoons keek jij ook? En welke kende je echt niet?
Liefs, Demi ❤
Volg mij ook op Facebook, Twitter en Instagram (via de linkjes of kijk in de zijbalk)