Hey Creabea's,
Ik ben sinds ik Netflix heb, non stop series aan het kijken. Ik ga per maand een aantal tips delen voor series waar ik op dat moment naar kijk. Ik ga 5 per keer delen en hopelijk zit er ook iets voor jou tussen 🙂
1. When Calls The Heart
When Calls the Heart speelt zich af in het begin van het twintigste eeuw en draait om Elizabeth Thatcher, een jonge lerares uit de gegoede klasse. Maar dan wordt ze voor haar baan naar Coal Vally gestuurd, een klein mijnstadje in het westen van Canada. De bewoners leiden daar een heel ander leven dan Elizabeth gewend is.
2. The 100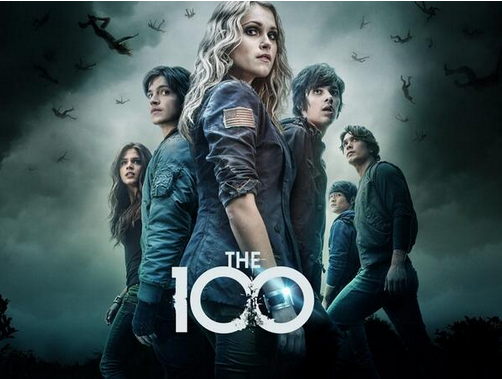 Een eeuw nadat een nucleaire apocalyps de aarde verwoestte, worden 100 bewoners van een ruimtestation teruggestuurd om te onderzoeken of de planeet weer bewoonbaar is.
3. Gossip Girl
Een groep zeer bevoorrechte leerlingen op een privéschool in Manhattan lijkt met alles weg te komen. Maar een anonieme blogger bekijkt elke stap die ze zetten.
4. The Crown
Het verhaal begint in 1947 als Elizabeth II gaat trouwen met Philip, hertog van Edinburgh. In het eerste seizoen wordt het verhaal verteld van de eerste tien jaar van haar leven als koningin. In de seizoenen die daarop volgen, wordt per seizoen ook telkens tien jaar van haar leven die daarop volgt behandeld. Dit drama onthult de politieke rivaliteit en romantiek tijdens het bewind van Elizabeth II en de gebeurtenissen die de tweede helft van de 20ste eeuw vorm hebben gegeven.
5. Once Upon A Time
In deze fantasieserie wordt een jonge vrouw aangetrokken door een stadje in Maine. Daar ontdekt ze overal elementen uit de sprookjeswereld.
Kijk jij deze series al? Zo niet, welke spreekt jou aan?
Liefs, Demi ❤
Volg mij ook op Facebook, Twitter en Instagram (via de linkjes of kijk in de zijbalk)