Toen Demi mij onlangs vroeg of ik het zag zitten om een gastartikel te schrijven voor haar blog wilde ik dat meteen doen. Vandaag zal ik jullie wat kennis doen maken met mij en met een thema die heel vaak verschijnt op mijn blog.  Het is een thema die ik in het dagelijkse leven ook heel belangrijk vindt. Ik wens jullie alvast heel veel lees plezier en hoop dat ik jullie toch iets zal kunnen bijleren.
Wie ben ik?
Ik ben Ilse Flower, ben 22 jaar en woon in België.
Ik ben een echte cat & foodlover en vind het leuk om nieuwe dingen te ontdekken.
Ik blog op ilseflower.wordpress.com en daar vind je alles over #selflove, places to be, food, fashion en zoveel meer.
Self love
Vandaag wil ik het hebben met jullie over het thema self love.
De dag van vandaag verwacht de maatschappij een heleboel dingen van ons. We moeten een mooie lach hebben, we moeten slank zijn, ons haar moet goed liggen en ga zo maar door. Persoonlijk vind ik dat de maatschappij té veel van ons verwacht. Niemand is perfect en niemand zal ook ooit perfect zijn.
Ik vind het belangrijk dat je zelf goed in je vel zit en dan maakt het niet uit of je nu dat maatje meer hebt of als je er nu wat anders uitziet. Zo lang jij je maar goed voelt! Omdat het niet altijd makkelijk is om jezelf te accepteren heb ik vandaag enkele tips voor jullie. Deze tips kun je gebruiken wanneer je maar wilt. Sommige mensen zijn helemaal nog niet klaar om de stap te zetten om zichzelf te aanvaarden en worden al bang van de gedachten alleen. Daarom wil ik zeker niemand pushen om dit artikel te lezen en mijn tips te gebruiken. Wanneer jij jezelf er klaar voor voelt kun je de tips gebruiken.  Onthoud ook dat misschien niet elke tip bij jou zal passen. Iedereen is anders , maar dat is juist goed! Gebruik de tips die jij het fijnst vindt.
Tip 1: Schrijf elke dag 3 dingen op dat je mooi vind aan jezelf. Het is heel normaal als je de ene dag 3 bepaalde dingen opschrijft en die de andere dag niet meer goed vindt. Hoe langer je hier mee bezig zal zijn hoe meer je de 3 dingen van de dag er voor ook terug mooi zult vinden.
Tip 2: Wees lief voor jezelf! Dit vind ik een zeer belangrijke tip. Mensen hebben al genoeg kritiek op elkaar, dus waarom zou jij dan ook nog eens hard zijn voor jezelf? Beloon jezelf minstens één keer per week met iets leuks. Laat jezelf weten dat jij het ook echt wel waard bent om iets leuks te verdienen.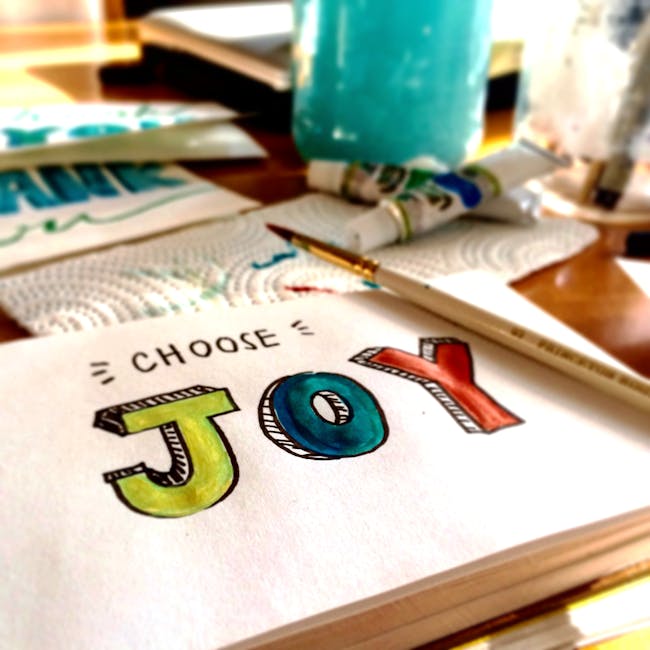 Tip 3: Geef jezelf eens wat rust! Het leven is al druk genoeg en het is belangrijk om je hoofd eens volledig vrij te maken van alles. Vergeet eventjes de druk van school, werk, stage, sociale media… Soms kun je jezelf sneller terug vinden wanneer je eens niet op sociale media zit. Je zult zien dat je dingen die je vroeger leuk vond terug zal herontdekken. Hoe leuk is dat?
Tip 4: Vergelijk jezelf niet met die "Instagram-modellen", dat zorgt enkel maar voor een fake beeld. Die "Instagram-modellen" gebruiken zoveel fotoshop dat ze zelf niet meer weten wat echt is en wat fake. Niet dat ik iets heb tegen mensen die fotoshop gebruiken hoor. Dat is natuurlijk allemaal eigen keus, maar let er toch mee op als je jezelf met iemand vergelijkt! Niemand is perfect, ook de "Instagram-modellen" niet.
Voila, dit waren enkele van mijn tips voor jullie. Ik hoop dat jullie er iets aan gehad hebben. Ook hoop ik dat je beseft dat iedereen mooi is op zijn eigen manier. Ja, ook jij die dit nu leest! F*ck de mensen die enkel kritiek geven op jou! En als je nu al van jezelf houd, aan het werken bent om van jezelf te houden of er nog aan moet beginnen je mag hoe dan ook heel erg trots op jezelf zijn!
Ik wil heel graag Demi nog eens bedanken dat ik een artikeltje voor haar blog mocht schrijven. Ik vond het alvast super leuk en hoop dat jullie dat ook vonden!