Hey Creabea's,
Ik kijk best veel films, en ik ga ongeveer eens per maand naar de bioscoop als er een leuke film draait. In deze rubriek deel ik filmtips, variërend van de wat oudere tot de nieuwere films. It's movie time!
1. The Grinch
De Grinch is een groene, krenterige, onaardige griezel die buiten Whoville in een grot op een berg woont. Vanaf Mount Crumpit ziet hij hoe de Whos van Whoville druk in de weer zijn met de voorbereidingen voor Kerstmis. En de Grinch haat Kerstmis. Dus besluit hij er voor eens en voor altijd een stokje voor te steken door op Kerstavond alle cadeautjes en versieringen te stelen….. Maar dan gebeurt er iets waardoor de Grinch ontdekt dat de echte geest van Kerstmis veel dieper gaat dan slingers en speelgoed.
2. Pitch Perfect 3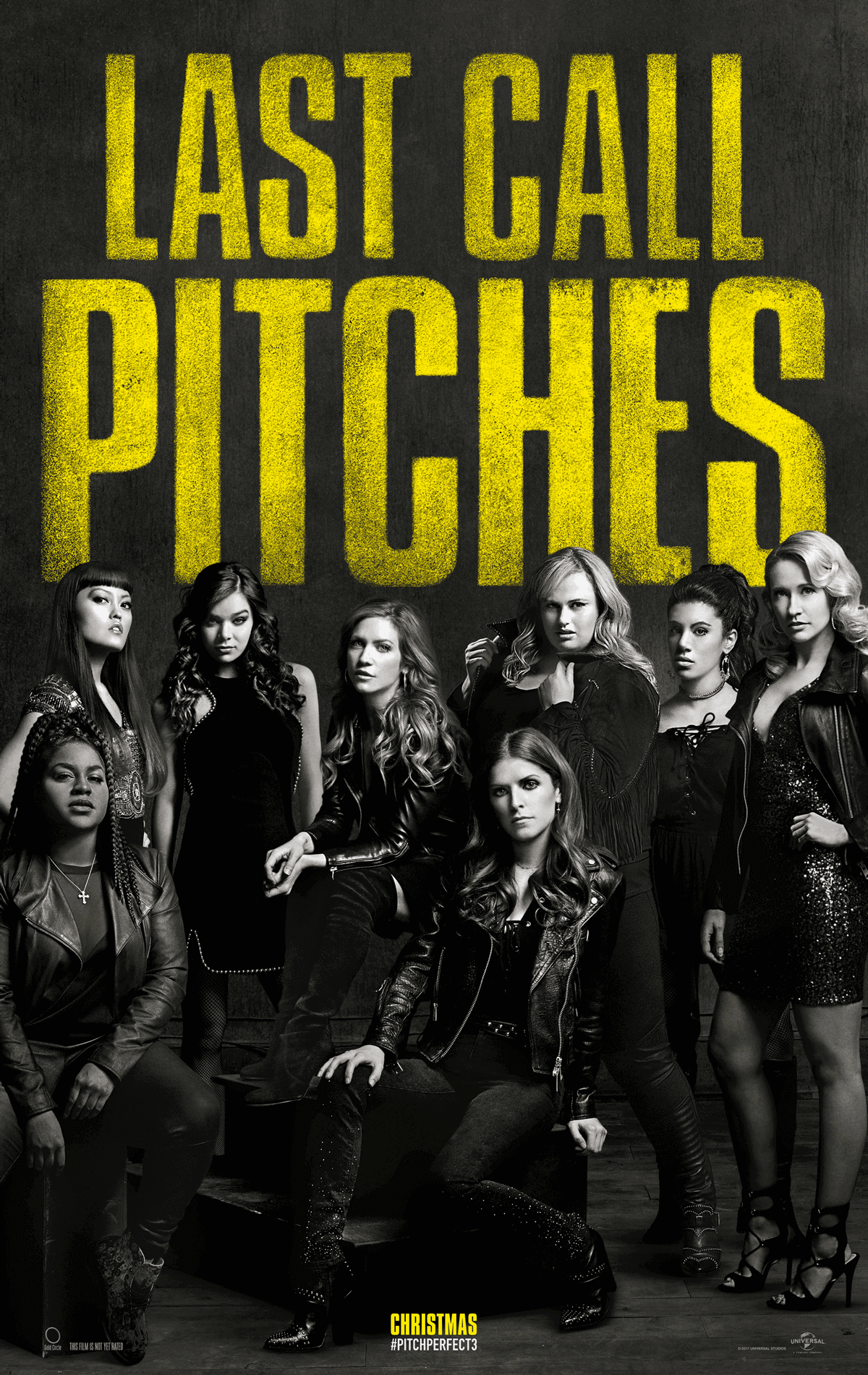 In Pitch Perfect 3 proberen de Bellas na hun afstuderen het te maken in de echte wereld. Na de roes van het winnen van de World Championships gaan de Bellas elk hun eigen weg. Maar dan krijgen ze de kans om op tournee te gaan in het buitenland. Zo komt de meidengroep nog één laatste keer bij elkaar om samen muziek te maken.
3. Die Hard
De enige reden waarom de New Yorkse agent John McClane in Los Angeles zit, is dat hij de kerst bij zijn kinderen wil zijn. Hij bevindt zich op een feestje van het werk van zijn ex-vrouw als een stel Duitse criminelen controle over de wolkenkrabber neemt om een kluis met zeven sloten te openen. Door zijn verdekte positie weet hij de groep gijzelaars te ontlopen om zo de criminelen uit te schakelen en hun plan te saboteren.
4. The Greatest Showman
Barnum was een visionair die zich van niets wist te ontwikkelen tot het brein achter 'de grootste show van de wereld', een betoverend spektakel en de viering van zijn levende fantasie. Een voorstelling die een wereldwijd publiek aansprak en in vervoering bracht.
5. The Disaster Artist
The Disaster Artist vertelt het waargebeurde verhaal uit 2003, toen een onafhankelijke filmmaker zichzelf vanuit het niets lanceerde in de filmwereld. Hij, Tommy Wiseau, schreef, regisseerde en produceerde het romantische drama The Room, een film over een spaak gelopen driehoeksverhouding. De film staat bekend als 'de slechtste film ooit gemaakt'. De raadselachtige Wiseau, met zwart geverfd haar en een zwaar buitenlands accent, werd in Hollywood berucht nadat hij een billboard had opgehangen op Highland Avenue om zijn $6 miljoen kostende ego-project te promoten.
6. The Mountain Between Us
Na een tragisch vliegtuigongeluk zijn twee vreemden op elkaar aangewezen om onder barre omstandigheden op een afgelegen, met sneeuw bedekte berg te overleven. Als ze zich realiseren dat er geen hulp zal komen, beginnen ze noodgedwongen aan een verschrikkelijke tocht door honderden kilometers wildernis. Ze vragen het uiterste van elkaar om te overleven, waardoor er onverwachts een aantrekkingskracht wordt aangewakkerd tussen de twee.
7. The Switch
Beste vrienden Wallie en Kassie zijn beiden tegen wil en dank verstokte vrijgezellen. Kassie besluit op een dag dat ze lang genoeg heeft gewacht op de juiste man, om een gezin te stichten, en gaat, tot ongenoegen van de licht neurotische Wallie, op zoek naar een geschikte spermadonor. Nadat ze de perfecte kandidaat in de zeer aantrekkelijke Roland heeft gevonden, geeft Kassie een feestje ter ere van de daadwerkelijke inseminatie. Hier vindt echter een niet geplande last-minute verwisseling plaats, die pas 7 jaar later aan het licht komt, wanneer Wally en het schattige, maar licht neurotische zoontje van Kassie elkaar ontmoeten.
Nestel jezelf op de bank of ga naar de bioscoop, en geniet van deze leuke films! 😀
Liefs, Demi ❤