Hey Creabea's,
Ik ben dol op Halloween, maar ik ben erachter gekomen dat er (volgens mij) nog geen Halloween tag is. Dus ik besloot zelf een leuke tag te bedenken, en daarbij ook de vragen in te vullen! Want Halloween is een leuk feest, en het komt steeds meer naar ons land toe. Ik ben er heel blij mee in ieder geval 🙂 So let's start with the questions, moehahaha.
Bedenker van deze tag: Demi (Creabeaatje34)
–> Graag vermelden bij het overnemen van deze tag.
1. Waar denk jij aan bij Halloween?
Ik denk dan aan horror versieringen, verklede mensen in outfits met nepbloed, onwijs toffe make-up technieken, trick or treat, decoraties in de vorm van spoken/heksen etc. en uiteraard de pompoenen met uitgesneden gezichten voor je deur!
2. Ben je weleens naar de Fright Nights in Walibi geweest?
Ja, ik ben er deze maand zelfs voor de 4e keer naar toe geweest! Ik vind het echt geweldig om dan in het park rond te lopen. Ik vind de acteurs het zo goed doen, en I love de spookhuizen!
3. Ga je graag een spookhuis in?
Ja, ik vind spookhuizen erg leuk. Ik vind de spookhuizen met de karretjes wel iets saaier dan de loopspookhuizen. Dat is omdat het in de spookhuizen met de karretjes altijd best wel obvious is dat het nep is, en dat vind ik gewoon altijd jammer. Ik weet liever niet waar mensen staan, dat maakt het extra leuk!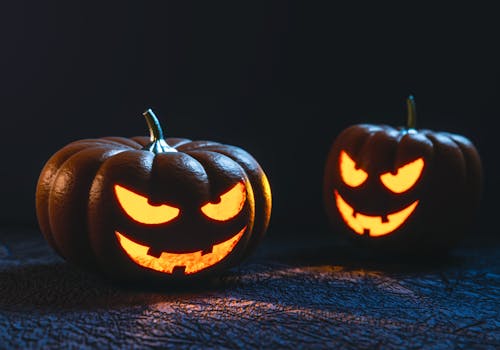 4. Als wat zou jij graag eens verkleed willen gaan? (Zo eng mogelijk)
Ik zou wel als een zombie willen, een beetje zoals je die in Walibi ziet. Ze hebben hun hele gezicht zowat open liggen, met allemaal bloed en dat je hun huid amper nog ziet. En dat botten zichtbaar zijn, wel nep natuurlijk. En dan loop je met uitgestrekte armen en dan loop je ook wat mank, dat lijkt me echt zo grappig om te mogen acteren! En om me dan zo te verkleden is nog leuker!
5. Zou jij als acteur meedoen aan bijvoorbeeld de Fright Nights in Walibi?
Ja, ik zou mezelf heel graag willen opgeven! Ik heb het alleen zo onwijs druk met school iedere keer, wie weet als ik straks afgestudeerd ben. Ik wil anderen graag de stuipen op het lijf jagen, dat lijkt me zo leuk om te doen!
6. Ben je bang? (Denk aan de Fright Nights of spookhuizen)
Nee, ik schrik echt nooit van verklede acteurs of van onverwachte dingen in spookhuizen. Sowieso gil ik niet, maar ik ben er een soort van immuun voor. Ik vind het heel gaaf om te zien en soms verwacht je het niet, maar ik ben niet iemand die snel schrikt.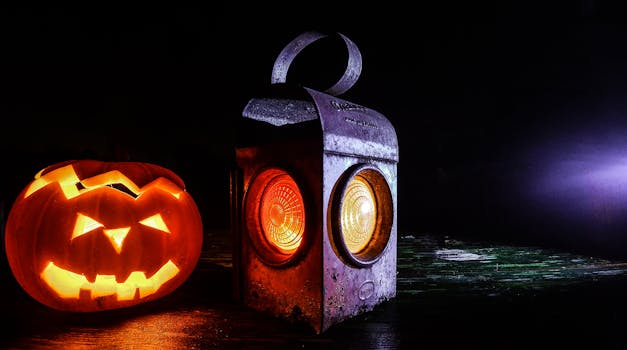 7. Heb je weleens griezelige snacks gemaakt?
Nee, maar ik zou wel graag eens van die oogballen willen maken, of van die vingers! Ik zou de gezichten van mijn gasten dan weleens willen zien als ze dat opeten, haha.
8. Als wat zou je absoluut niet verkleed willen gaan?
Als spook of heks, dat is altijd zo standaard. Ik zou graag eens iets anders willen proberen, iets unieks en creatiefs. Juist niet van die standaard kostuums die je in iedere feestwinkel kunt halen.
9. Kijk je horrorfilms?
Nee, ik vind het altijd zo nep, op de een of andere manier. Ik vind het altijd vrij snel saai worden en dan kijk ik niet meer. Dat vind ik best jammer, maar ik ben er gewoon niet bang voor. Ik vind het meestal zo nep overkomen, daar kan ik helaas niets aan doen.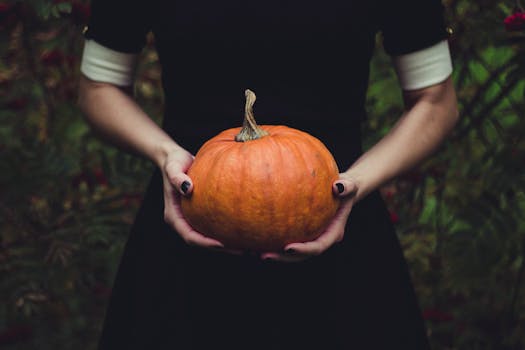 10. Heb je weleens een pompoen uitgesneden?
Nee, maar dat lijkt me ook zo gaaf om eens te doen! Ik wil dan wel een zo eng mogelijk gezichtje maken hoor, haha.
Ik hoop dat je deze zelfbedachte tag leuk vond 🙂 Als je hem overneemt, zou je dan alsjeblieft mijn naam en blog willen vermelden? Ontzettend bedankt daarvoor ❤
Liefs, Demi ❤