We maken iedere dag wel irritaties mee, soms zelfs om de kleinste dingetjes. We raken sneller geïrriteerd als we gestrest zijn of als iets op is. Uit onderzoek blijkt dat we ons 20 keer per dag irriteren, dat is 7300 keer in één jaar. Dit zijn 12 irritaties: In het dagelijks leven deel 2!
1. Je hak breekt af (high heels voor als je dat draagt). Niets zo vervelend als dat ineens je ene hak afbreekt. Je kunt moeilijk verder lopen op één hak of op blote voeten. Neem gewoon altijd een extra paar schoenen mee.
2. Alle stoplichten heb je tegen (steeds op rood). Niets zo vervelend als dat je continu moet stoppen voor de stoplichten. Zeker als je ook nog eens haast hebt.
3. Je rent om je bus te halen en hij wil niet op je wachten, dus mis je hem alsnog. Soms dan is de bus net iets eerder dan je had verwacht. Je begint dan te rennen, maar de buschauffeur wil niet een minuut op je wachten. Helaas, wachten op de volgende bus dan maar.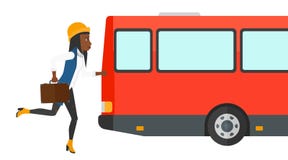 4. Je wilt je afval weggooien maar de prullenbak is te vol (openbaar gebouw). Dan wil je eens je afval opruimen, en dan is de prullenbak te vol. Het valt er dan net zo hard weer uit.
5. Mensen die op het fietspad lopen of fietsers die over de stoep fietsen. Het fietspad is voor fietsers, en de stoep voor voetgangers. Wie snapt dat nu nog niet? Als het echt niet anders kan dan is het niet anders, maar meestal is dit niet het geval.
6. Uitnodigingen voor het invullen van enquêtes van een organisatie. Ik heb nooit gevraagd om mij een vragenlijst toe te sturen, en ik kan me ook niet herinneren dat ik hiermee akkoord ging? En als ik de mail negeer, dan wil ik het ook niet invullen lijkt me. Een herinnering sturen is hierbij dan ook niet nodig.
7. Gebeld worden door een energieleverancier of aan je deur praten met zo'n iemand. Heel fijn dat u probeert mij bij uw bedrijf aan te sluiten, maar na één keer nee zouden ze het toch eigenlijk moeten noteren om herhaling en irritatie te voorkomen.
8. Je mouwen zijn nat na het wassen van je handen. Ja hoor, niet goed opgestroopt of het spetterde teveel… Gatsiedarrie.
9. Je maakt met de perforator een gat in je papier, maar het is of ernaast of niet hoog genoeg. Dan heb je een paar ongelijksoortige papieren in je verslag zitten. Dat ziet er toch niet professioneel uit?
10. Je opent een pakje met pennen, maar als je hem opent zie je karton. Het plastic werkt niet goed mee. Meestal moet je het dan alsnog met een schaar openmaken of met je nagel langs de randjes gaan om een gat te creëren.
11. Als iemand zijn/haar bord of glas niet afspoelt en je de restjes er moeilijk af/uit krijgt. Dan zitten er weer aangekoekte etensrestanten aan, en dan weer een afdruk van de chocolademelk of spaghettisaus.
12. Je oortjes of oplader zitten weer eens in de knoop. Het duurt meestal al een kwartier voor je dat überhaupt weer uit de knoop hebt gehaald. Hoe is dat toch altijd mogelijk?
Dit waren mijn irritaties. Herken jij ze? Of heb je nog meer irritaties?
Liefs, Demi ❤